Eskimo é um projeto criado pelo inglês Junya. Tornou-se em pouco tempo um dos nomes consagrados do trance psicodélico mundial, ao lado de grandes projetos como Infected Mushroom GMS, Wrecked Machines e Bizzarre Contact.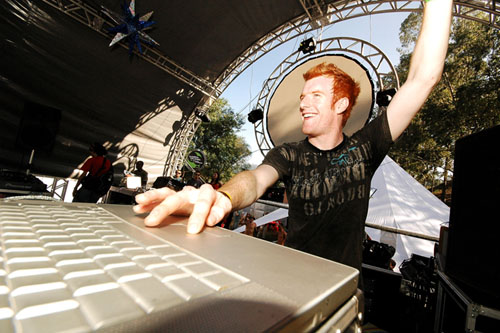 Can You Pick Me Up ? (2003)
"The Scorpion"
"Traveling"
"Does This Look Infected to You"
"Fire on Ice (Skazi)"
"Dirty Trancing"
"Spotted Dots"
"Crank It Down"
"Israely Beautiful"
"Can You Pick Me Up?
Take A Look Out There (2004)
"Scrambling Signals"
"My Blue Goa"
"Take a Look Out There"
"Party Pooper"
"Get Yourself High"
"Thirs and Trails"
"Survive Your Dreams"
"Time Becomes a Loop"
"Let It All Out"
http://www.myspace.com/eskimodance